How to Design Crisp Clean Looking Websites: 10 Examples
Creating a website is a multi-step process which requires thorough planning and extreme attention to details. When it comes to building a smashing and attractive site you should definitely start with the basic stage – design. Design is the appearance of the website which creates impression about you and your business in the minds of online community.
It cant be denied that fetching the right color scheme, matching fonts, neat and attractive banners etc. can drive thousands of visitors to the website. But is it the only thing one should take care of developing a web page? Cameron Moll, a famous web design blogger, says "what separates design from art is that design is meant to be… functional Design is a crucial part of any web project but we have to understand that it will not keep us afloat without appropriate functional elements.
In this article we are going to take a look at the most important design and functional means of creation of a crisp, clean looking website.
Making use of CSS3. What does it give to your website? First of all, it allows you to beneficially and economically arrange the content putting it in multiple columns. This technique prevents users from scrolling up and down or side to side. The text is clean and legible, and the layout is not cluttered with dozens of unorganized content blocks. Here are other tricks you can do with CSS3:

set different background images for website elements;
set colors with gradients for the objects;
apply shadow, blur, black-and-white effects, as well as use different contrast range in the images;
rotate images on an axis;
change the form and size of the content blocks.

Above all, application of CSS3 ensures the uniformity of fonts, correct positioning of the text blocks on the page and eventually makes the overall design attractive for users.

Avoiding very bright colors. Garish colors may distract people from your site or make reading the text hard and exhausting. Use neutral and soft hues which positively influence site visitor's perception.
Implementation of HTML 5. It is the latest HTML standard and it goes hand in hand with CSS3. At first sight this doesn't seem to be bringing essential visual effects to the site. But the advantage of using HTML5 is that it improves site performance and decreases loading speed. Moreover, it allows to set a video as a page background.
Parallax Scrolling. Today this effect gains huge popularity among web developers by the hour, since it allows to achieve imitation of 3D effect for visitors. The site background consists of several layers and this creates the feeling of three dimensions. The greatest advantage of Parallax is that it allows you to place a huge portion of the content in several blocks with separate design on one page. Thus, no need for users to navigate numerous site pages.
Responsive design. Nowadays, a rush style of life makes people do everything on the go. A wide variety of mobile devices allows them to no longer sit in front of their PCs to read news or use their social account. Optimizing the website for mobile devices is a precious asset to attract more visitors to your web page. Moreover, today it seems to be an absolute must-have feature.
Use of JQuery. Implementation of JQuery plugins is the integral part of the functional aspect of any website. Panoramic sliders, galleries with zoom-in and out effects, numerous types of dynamic graphics have proven to be that trump which will help your site to stand out among thousands of simpler ones.
Below we present a list of the clean, professional and ready-to-use templates incorporating all those features we mentioned above. Their unobtrusive and at the same time eye-catching color scheme along with smart architecture of the pages will serve a perfect basis for creating a website with a crisp and clean-cut design.
Italian Cuisine WordPress Theme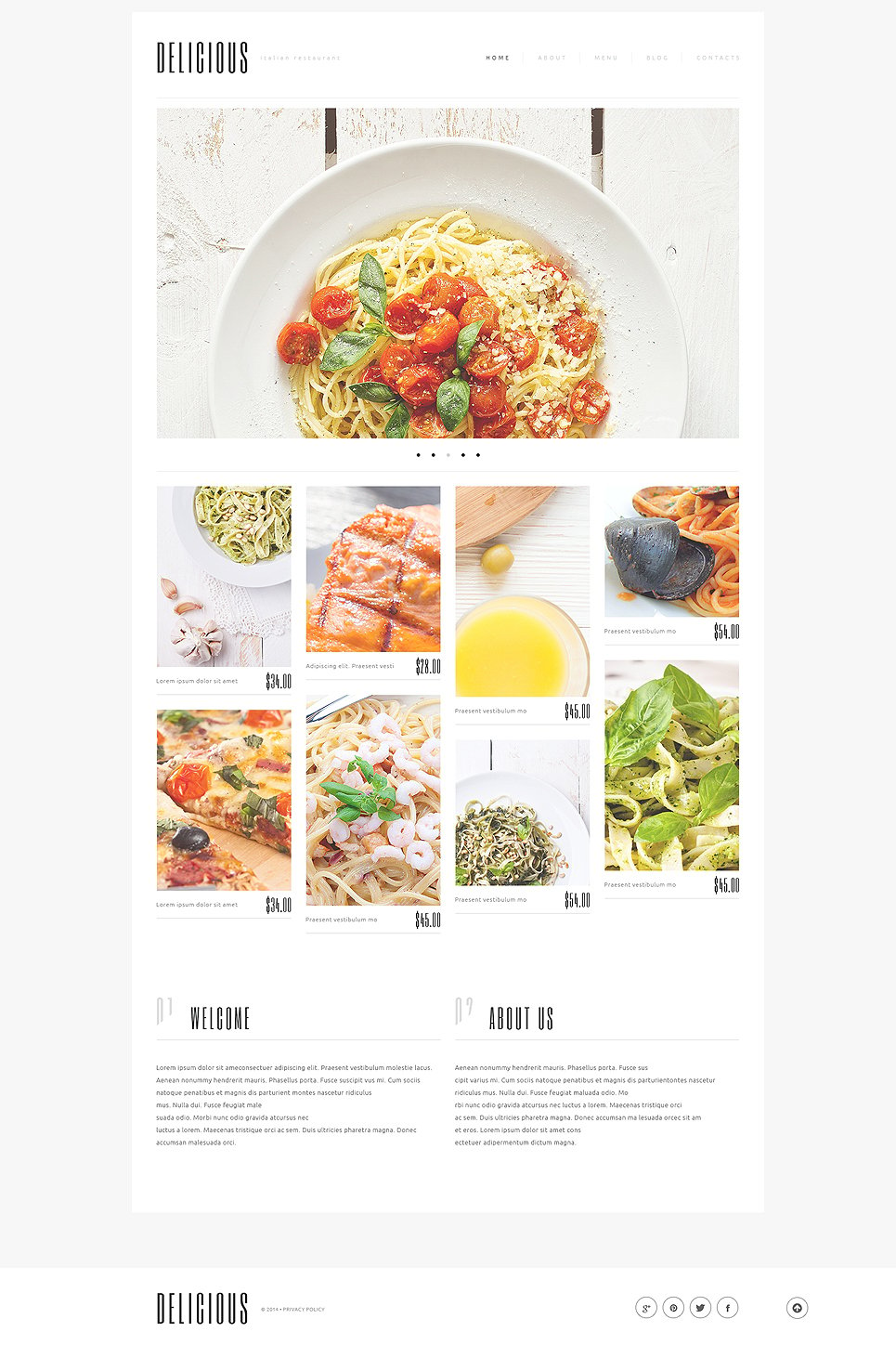 Window Responsive WordPress Theme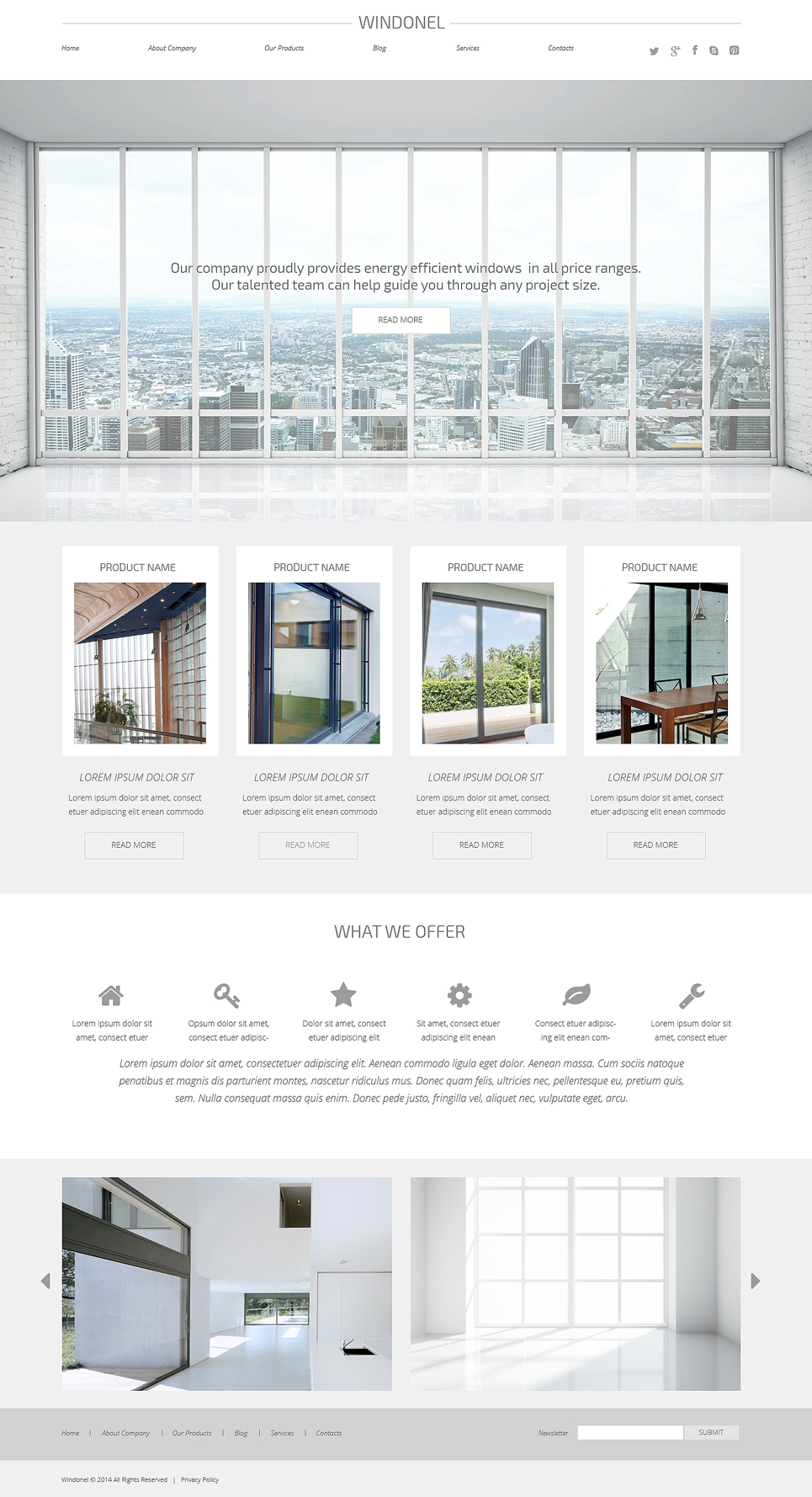 Coffee Aroma Magento Theme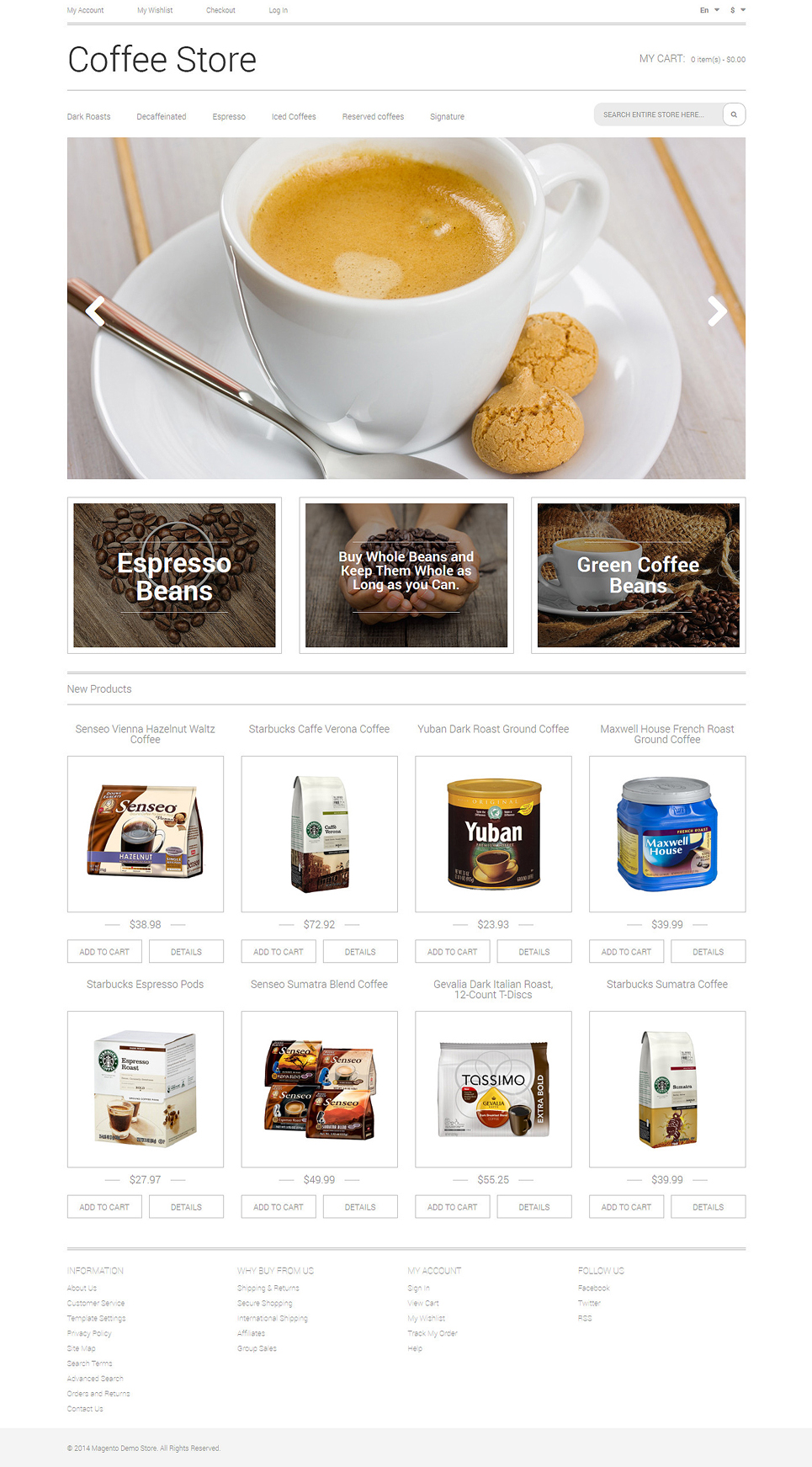 Hotels Motels Joomla Template
Publishing Company Responsive Website Template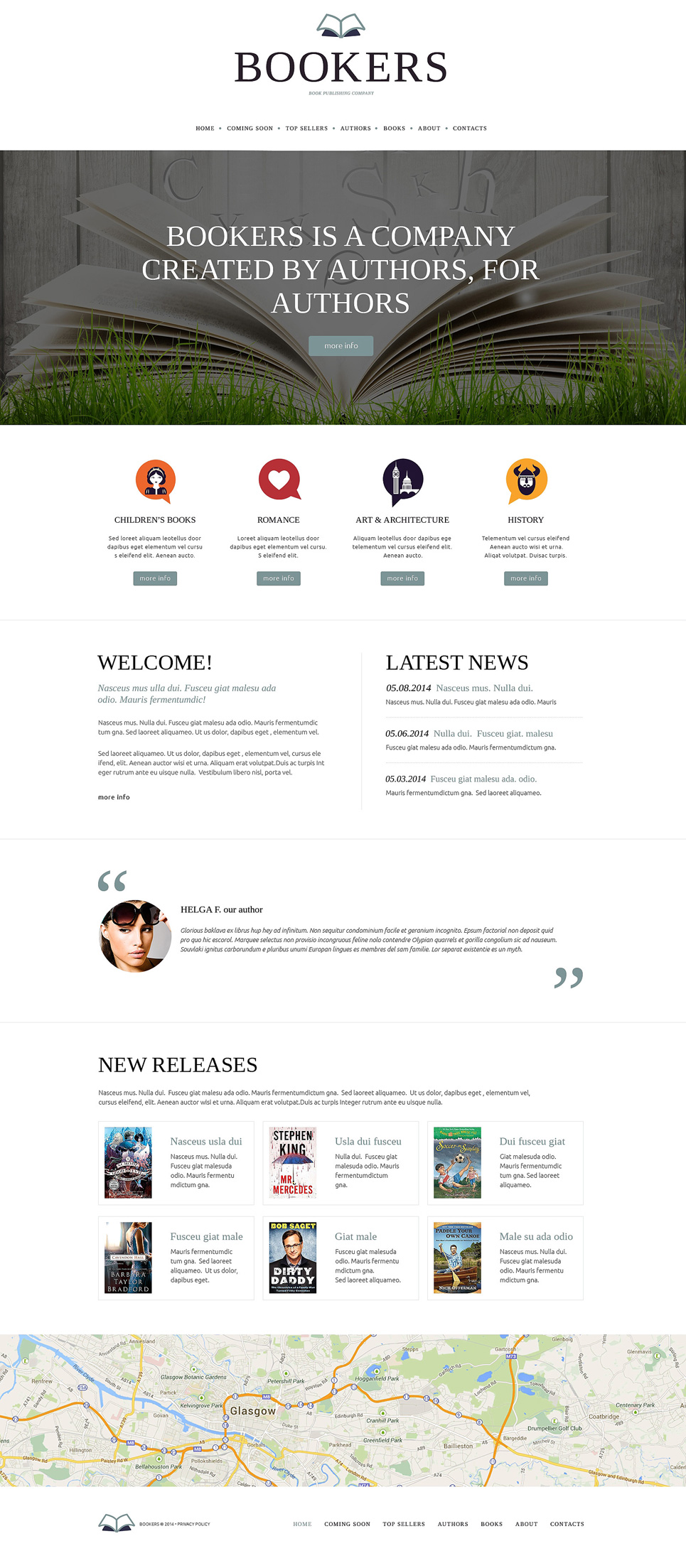 Architectural Company Joomla Template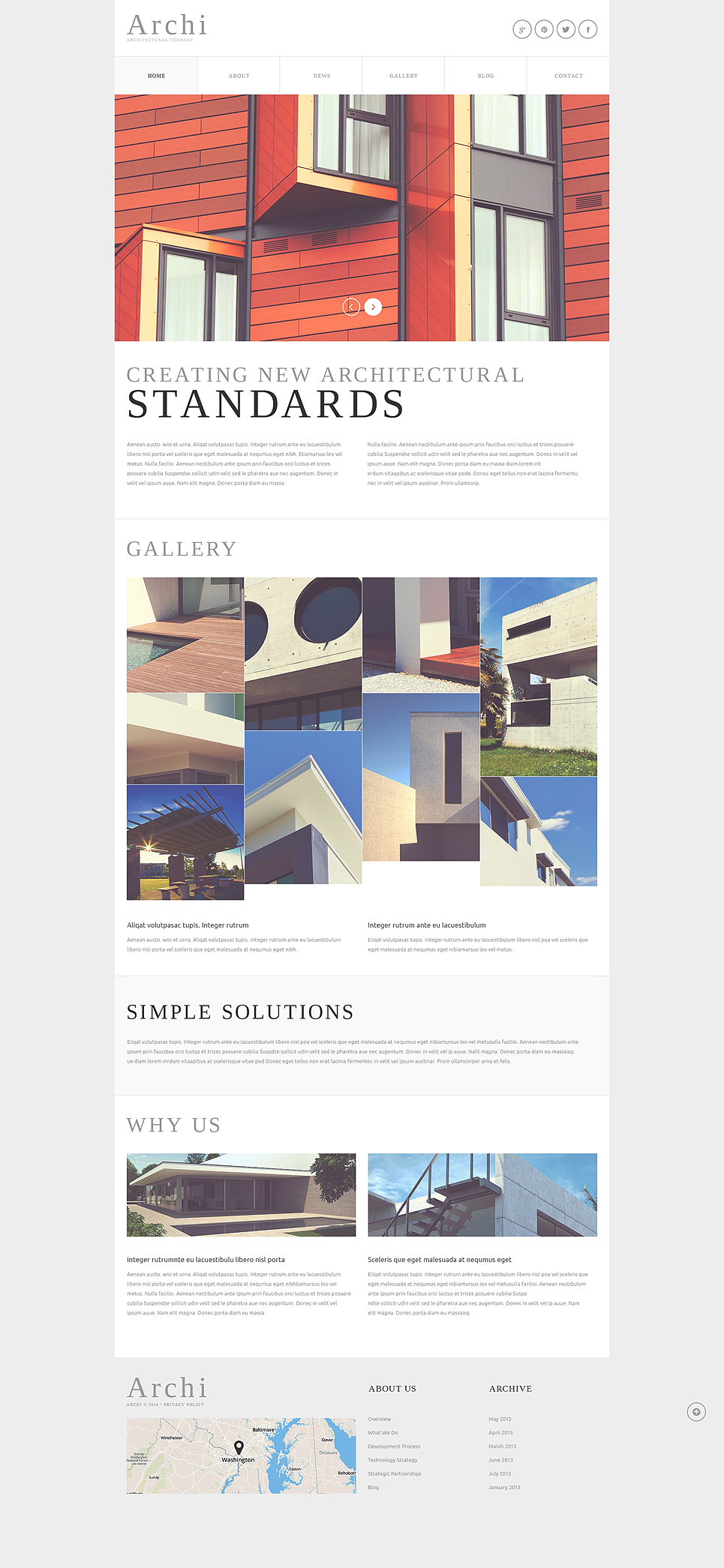 Gifts Store Responsive WooCommerce Theme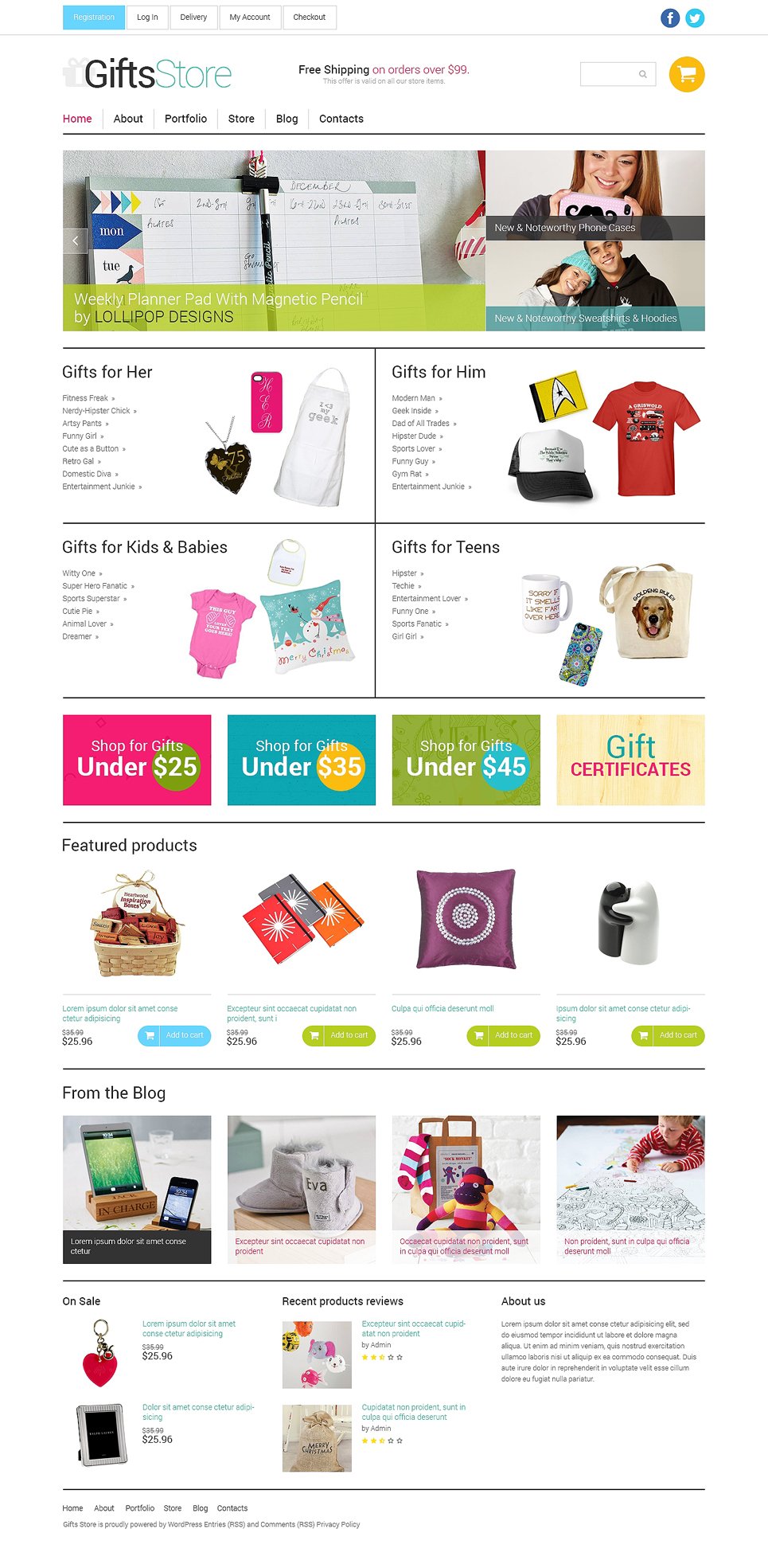 HighEnd Hardware PrestaShop Theme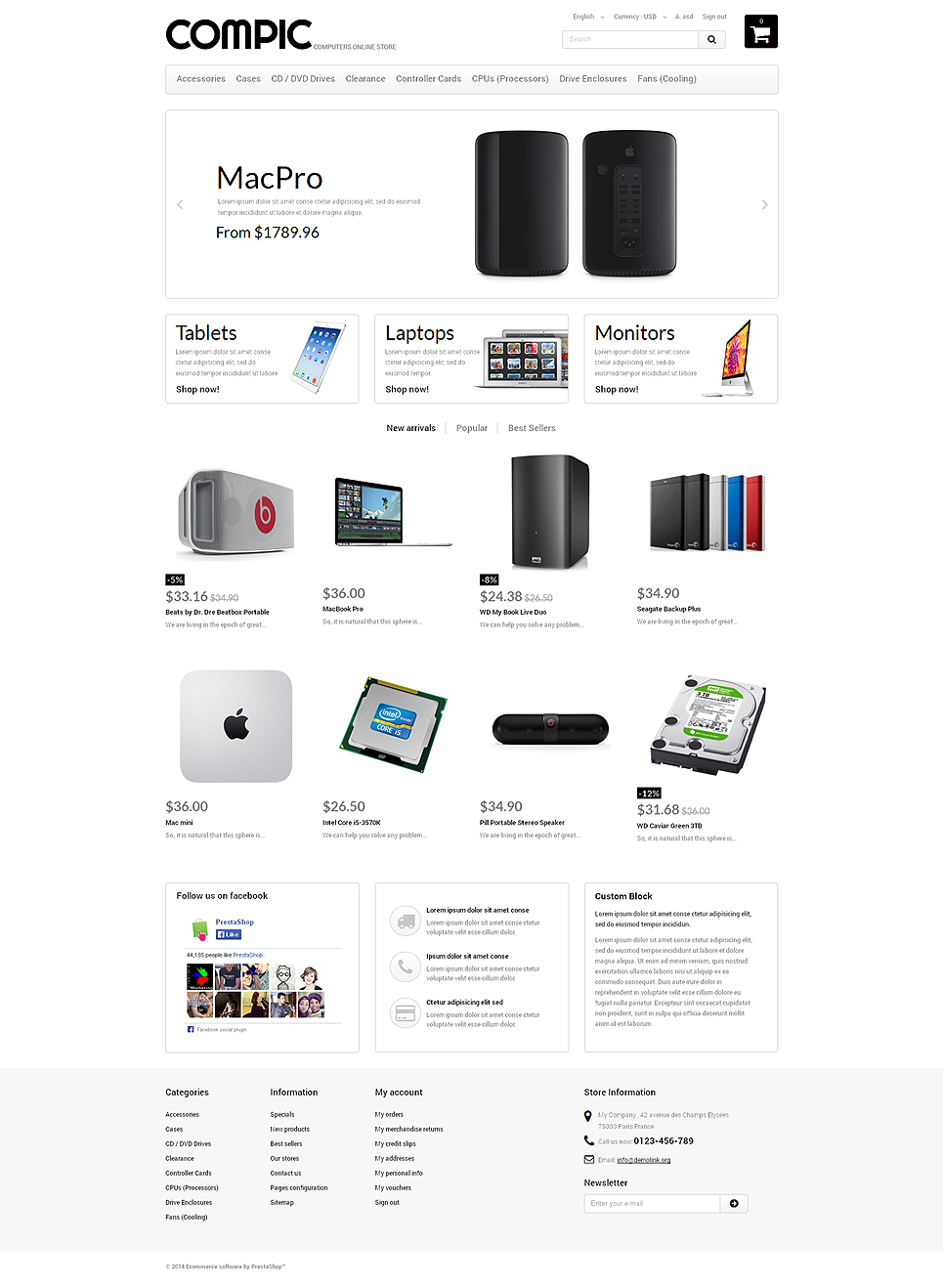 Handmade Jewelry PrestaShop Theme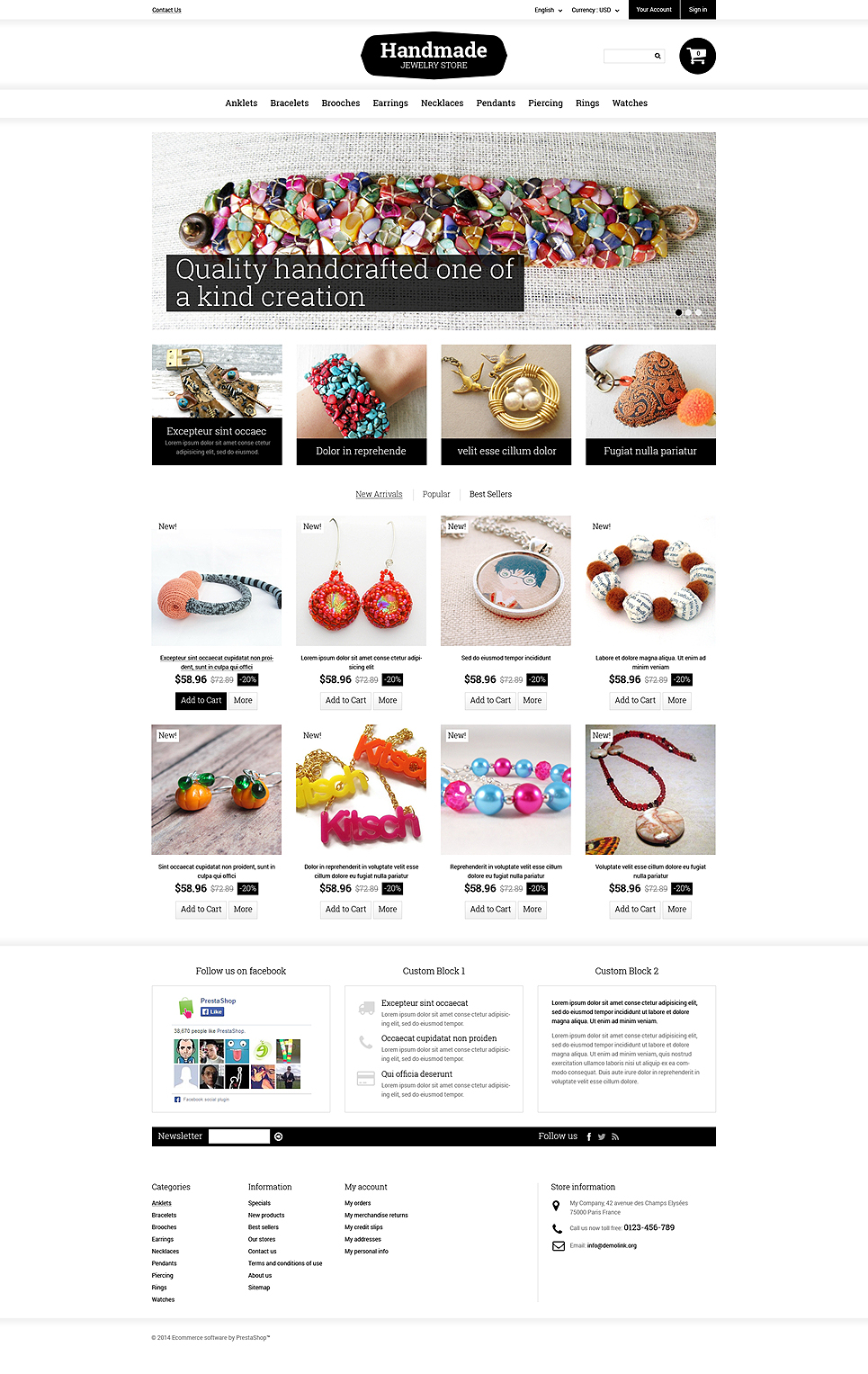 Responsive Clothes Store Magento Theme